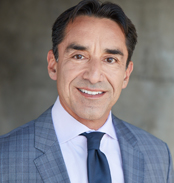 Tony Martinez is the Founder and Chairman of the US Tax Lien Association, which is an organization that is committed and dedicated to helping others achieve total financial freedom through the power of investing in Tax Lien Certificates. With over 30 years of expert experience, Tony is the world's #1 authority on the subject of creating enduring wealth through the little know strategy of investing in Tax Lien Certificates, which gives anyone the opportunity to earn guaranteed fixed rates of returns of 18% – 36% interest per year, and acquire valuable real estate for approximately 10% of market value.
<! -- NON OPENING PARAGRAPH TAG --> Are you or your investing partner interested in attending an auction this spring? To help familiarize our students with different state auction processes around the U.S., I am featuring Florida in this blog article. As an added bonus, I will profile a home that was available just this month for auction in Hillsborough County, FL.
Florida, as I am sure many of you know, is a hybrid state. There are 67 counties that offer liens and / or deeds. Deed auctions are typically held monthly but in some counties they are held weekly. Lien auctions are held annually between the months of May and June. The bid method for deed auctions is premium while lien auctions is bid down the interest.
Before attending any auction we recommend calling the county of interest to confirm the time, day, and location because this information is subject to change. For most live in-person auctions, there is no pre registration needed, however for counties that hold online auctions, you must register with the auction website and place a deposit in order to participate. Please check with the counties in advance to determine their auction registration process.
If you are the winning bidder during an in person auction, you must immediately post a non-refundable deposit of 5% of the bid or $200, whichever is greater. Payment must be exact, as you will not be given change. If your deposit is greater, the surplus will be credited to the balance owed. Payment in full must be made within 24 hours from the advertised time of sale. All payments are to be made to the clerk of the circuit court, and must be in the form of cash or cashier's check, in some counties wire transfers are accepted. Again, check with the county in advance to know if they accept wire transfers.
For online auctions your deposit will be deducted from your payment if you win the bid. Payment may be necessary in under 24 hours, so please be sure to read the county auction rules in addition to the auction websites rules.
Once payment is received, the deed will be prepared for mailing to the winning bidder.
Over the counter liens and deeds are also available. While the redemption period for liens is two years in Florida, check with the county to see if the redemption period begins at the date of purchase, or at the date of auction. For example, if a lien was not sold at an auction two years ago, and it is available over the counter, then it is a forecloseable lien if the redemption period began when it was listed at auction.
Though the process is simple, researching not only the properties but also the counties auction processes is absolutely a necessity. Please invest the necessary time to complete thorough research to help insure you'll make great investments.
With payment in hand, along with your print out of desired properties, attend your next Florida auction confident that you are succeeding in taking yet another step towards financial freedom.
Below is a property that was up for auction just this month in Hillsborough County! What would your maximum bid be? And how would you go about finding a more accurate market value for the property? Furthermore, what would your first steps be if you were the winning bidder?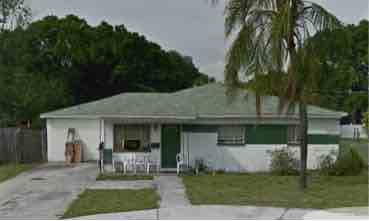 Address: 4005 West Knights Ave, Tampa FL
Details: Single Family Residence, 2 bed, 1 bath, 1,385 sqft, built 1954
Schools: 3 high schools, 2 are above average and 1 is average rating per Trulia
Crime: Low, per Trulia
Trulia Estimate: $174K
Zestimate: $173K
County Estimate: $113K
Minimum Bid: $50,928.68
Other existing Liens: none
Sincerely,
Tony Martinez