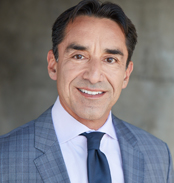 Tony Martinez is the Founder and Chairman of the US Tax Lien Association, which is an organization that is committed and dedicated to helping others achieve total financial freedom through the power of investing in Tax Lien Certificates. With over 30 years of expert experience, Tony is the world's #1 authority on the subject of creating enduring wealth through the little know strategy of investing in Tax Lien Certificates, which gives anyone the opportunity to earn guaranteed fixed rates of returns of 18% – 36% interest per year, and acquire valuable real estate for approximately 10% of market value.
<! -- NON OPENING PARAGRAPH TAG --> In the beginning, I had no experience…just a few hundred dollars in our pockets and not much else. At that point, I had not even purchased my own home. After my mentor introduced me to the idea of investing in tax liens and tax deeds I started researching almost non-stop. It didn't take long to realize that most of the properties we would acquire needed some work. Those properties that did not need improvements were few and far between.
So, one exit strategy would be to fix up the property and sell it or rent it. Another strategy is to turn around and sell the property as is at a discount, this strategy is called wholesaling. The discount is dependent on how much work the house actually needs, sometimes the home just needs to be brought up to code and other times it needs serious overhaul.
There really is more profit in properties if you take the time to fix them up, but not everyone has the time, capital, or desire to do that. We really push exit strategy planning during our students 1-on-1 sessions with our most experienced coaches. What you do with the property directly affects the profitability. Acquiring the property is just the beginning; you are only halfway there! Understand that you cannot stop once you pay for the property.
One recommendation our experienced coaches give to clients, who for whatever reason don't want to handle some of the extra work a single family residence may incur, is to research and invest in fully improved lots. Fully improved lots are lots that have yet to be built on, but have utility access, roads, street lights etc…They are not hard to spot on a list as they are often under one owner's name. Usually the only thing that changes in the description is the lot number. What is great about fully improved lots is that they don't have the same level of upkeep. A little mowing does the trick.
The fully improved lot strategy was appealing to me as a beginner, and I would not have stumbled across that opportunity if it weren't for my diligent researching. Profit is profit….no matter where it comes from.
Sincerely,
Tony Martinez