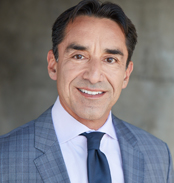 Tony Martinez is the Founder and Chairman of the US Tax Lien Association, which is an organization that is committed and dedicated to helping others achieve total financial freedom through the power of investing in Tax Lien Certificates. With over 30 years of expert experience, Tony is the world's #1 authority on the subject of creating enduring wealth through the little know strategy of investing in Tax Lien Certificates, which gives anyone the opportunity to earn guaranteed fixed rates of returns of 18% – 36% interest per year, and acquire valuable real estate for approximately 10% of market value.
<! -- NON OPENING PARAGRAPH TAG --> I always think back fondly on the days when Tony and I were just getting started with tax liens. Tax lien and tax deed lists weren't as readily available then as they are now. We had to call the county directly and have a paper copy shipped to us, or visit the county in person and pick them up ourselves.
More often than not we had to pay for these lists, the counties sure weren't going to absorb the costs of having to print these lists and/or mail them to us.
As you can imagine, a multi page paper copy of a lien list wasn't as easy to work with as an excel document. There wasn't a way to sort by certain criteria, you just had to look through the entire list, line by line. And yet, Tony and I were successful in spite of the extra difficulty to make it happen for us.
So with all that said, I am always astounded when students fret about having difficulty in pulling up liens and encumbrances for a specific tax foreclosed property. If you feel you've been in this position, then please take my advice:
If you are struggling to complete your own title search on a property, for whatever reason, then approach a local title agency and purchase a title report.
The reality is you have to spend just a little, to make a lot. Tony and I had to purchase a lot of title reports in addition to the lists themselves when we got started, but it was simply the cost of doing business. Beneficially you can deduct these costs if you're operating as an LLC.
So, don't throw up your hands in frustration if the county records aren't online for your convenience, or their website is down...or you have to pay to view the liens and encumbrances. Tony and I sure didn't do that, so we expect that you, with your financial goals at the forefront of your mind, not do that as well. There are alternatives, and when a situation arises that prompts you to change course, then do it with purpose.
Remember that you are responsible for everything that happens to you. Take control of your path and your future.
Sincerely,
Tony Martinez