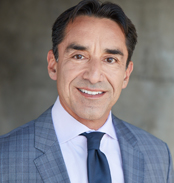 Tony Martinez is the Founder and Chairman of the US Tax Lien Association, which is an organization that is committed and dedicated to helping others achieve total financial freedom through the power of investing in Tax Lien Certificates. With over 30 years of expert experience, Tony is the world's #1 authority on the subject of creating enduring wealth through the little know strategy of investing in Tax Lien Certificates, which gives anyone the opportunity to earn guaranteed fixed rates of returns of 18% – 36% interest per year, and acquire valuable real estate for approximately 10% of market value.
<! -- NON OPENING PARAGRAPH TAG --> An important part of our mentor programs involve teaching students how to read lists. This is a critical skill, without it people pass on opportunities without even realizing it. A common point of confusion among beginners is interpreting sheriff sale lists. Now, not all sheriff sales are tax deed sales, but some are.
Delaware and Ohio are just two states whose tax deed properties are sold alongside mortgage foreclosure properties at sheriff sales. I mentioned Delaware and Ohio because I know how tricky their lists can be, and will be using one as an example for today's lesson.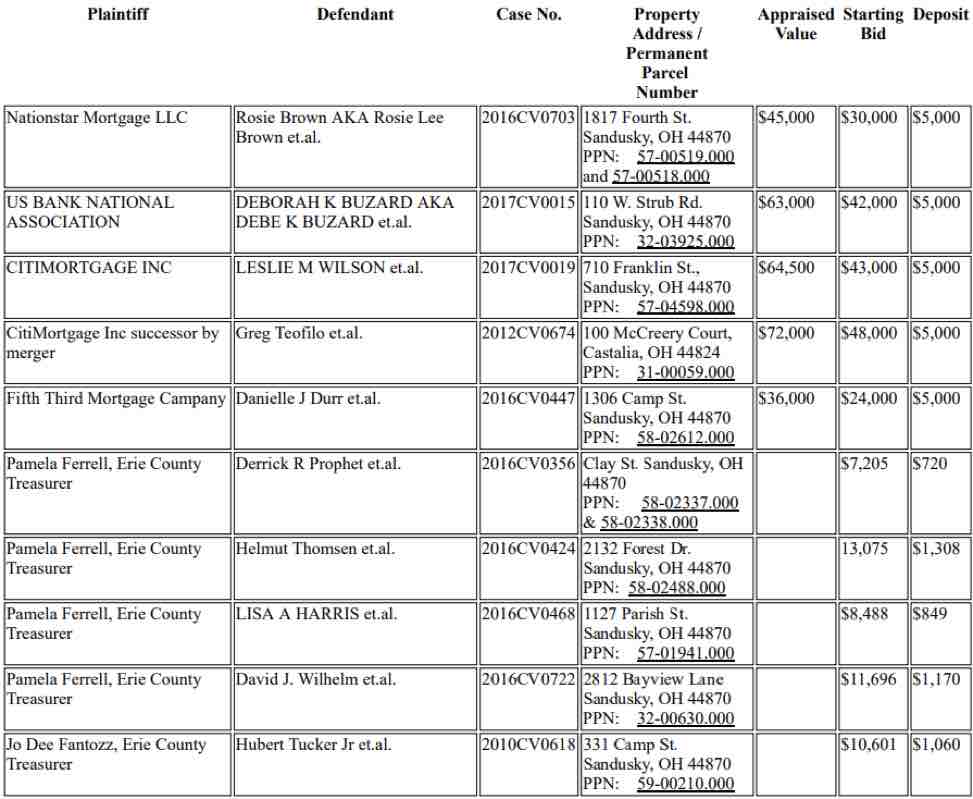 Above is an image of Ohio's Erie County Sheriff's sale list. The first thing you'll have to do when looking at this list is to determine whether there are any tax deed properties listed for sale. I see five tax deed properties, not because the list has explicitly said which were which, but because I know if the plaintiff is the County, then it is a tax deed property. You must know the basic mechanics of how tax deeds come to be to know to look for this, so if this is a surprise to you then brush up on the home study course! You'll notice there are other properties with different financial institutions listed as the plaintiff; these are not tax deed properties.
This list is pretty thorough due to listing the parcel number for us. Not all lists are created equal; however, so always look for a series of digits after the listed address or legal description. Experiment with plugging the digits into the assessors property search to see if in fact the right property card can be found… or if you're impatient just give the county a call, I'm sure they will be happy to let you know if you are looking at the parcel number.
Some sheriff sale lists do not list the parcel number at all, labeled or not labeled as such. If you stumble across a list like this, don't be stumped. Likely the case number is listed; you can use that to look up the case documents at the county. The case documents will have the parcel number for the property in question and they can also be used to confirm that the property is a tax deed foreclosure.
The next time you stumble across a sheriff sale list in your tax deed search don't shy away from it. Feel free to download the list and challenge yourself by not only practicing to read it, but also by attending the auction.
Sincerely,
Tony Martinez