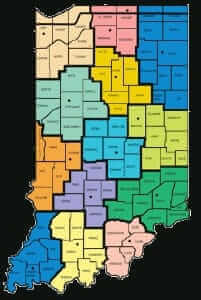 <! -- NON OPENING PARAGRAPH TAG --> Alright folks, I know you have been sitting on the edge of your seats waiting for me to discuss Indiana Commissioner deed sales. So I'll just jump right in.
I'm sure my articles were the first introduction of Indiana deed sales to many students. It is a common misunderstanding that Indiana only has liens available for sale. However their statutes do allow counties to sell surplus real property owned by the county when needed. The auctions are held anytime throughout the year, or not if the county does not deem it necessary. Due to the sporadic nature of the auctions, it is important to check on the SRI website often as lists are available for the Commissioner deed sales anywhere from 15 to 30 days prior to the auction.
To review, if you register and attend a Commissioner deed sale in Indiana you will have the opportunity to buy real property, not tax liens. Upon purchase and payment the county will begin to issue a quitclaim deed. This can take anywhere from 3-4 weeks. Please keep in mind that prior to the deed being issued, buyers do not have the ability to secure/take possession/access the property.
Know that the current years taxes are not included in the minimum bid at auction, so you will need to account for that cost and be prepared to pay it separately. You will also need to pay for any recording fees. Be sure to register in a timely manner for the auction. There's nothing worse than spending time researching properties, then not being able to participate in the auction because of registering too late.
Be sure to complete your due diligence on all of the properties, never buy sight unseen, and read the auction rules thoroughly before attending. The auction rules and the statutes regarding the sales are all available free of charge, so take advantage of that.
Sincerely,
Saen Higgins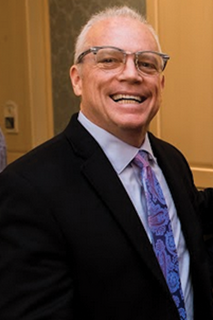 Saen Higgins is the Co-Founder of US Tax Lien Association. He is one of the world's foremost authorities on the subject of investing in Tax Lien Certificates and Tax Foreclosed Properties. He has been training and speaking internationally for over 25 years. Saen is passionate about sharing his philosophies on real estate investment and creating financial freedom. His extensive knowledge in the field of self-directed retirement accounts has changed the quality of life for thousands and the way they invest. Saen's devotion to helping people creates true financial independence and is only matched by his business partner, Tony Martinez.