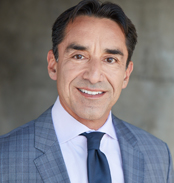 Tony Martinez is the Founder and Chairman of the US Tax Lien Association, which is an organization that is committed and dedicated to helping others achieve total financial freedom through the power of investing in Tax Lien Certificates. With over 30 years of expert experience, Tony is the world's #1 authority on the subject of creating enduring wealth through the little know strategy of investing in Tax Lien Certificates, which gives anyone the opportunity to earn guaranteed fixed rates of returns of 18% – 36% interest per year, and acquire valuable real estate for approximately 10% of market value.
<! -- NON OPENING PARAGRAPH TAG --> Our clients are increasingly purchasing properties out of state. Implementing improvements or repairs on properties that are not within easy reach can seem intimidating. As always, I want to alleviate these worries and describe our strategies that will make long distance tax deed or lien investing seamless.
In addition to this article helping you plan out some possible next steps, I will also guide you on how to stay up to date on project status and importantly…the budget.
So you have acquired a tax deed or forecloseable lien at an online sale, via proxy, or planned a special trip out to the auction location where you bid and won. The property is too far away for you to oversee improvements or repairs in person, so what do you do? Start with contacting 3 realtors or brokers, you should already have some contacts under your belt from the initial research process you completed before acquiring the property. You can find realtors or brokers easily by visiting either Zillow, Trulia, or realtor.com. Ask them if they work with investors, if so they will be familiar with your needs and will be able to recommend property managers who will likely be able to recommend contractors. They can also purchase and install a mechanical lockbox on the home so that your chosen contractor can come and go.
If you purchased the property with an LLC, some states require that a general contractor be hired to pull permits (if permits are required for your project). Call the building and planning department to determine if this will be necessary. It is more expensive to pay a contractor to pull permits on your behalf, this will need to be factored into your budget. If the property was purchased by you, not your LLC, this may not be necessary and you can pull permits to save on expenses. It is best practice however to call the county to determine their requirements while you are searching for a contractor.
I also recommend considering Angie's List as a way to find a credible contractor. Additionally consider the Home Depot or Lowes as they have expanded on their contracting. They can easily have a contractor install kitchens, bathrooms etc…that they have in store. The contractors are not only held accountable to you, but they are also held accountable to these large companies. This contributes additional pressure for them to work within your budget and time frame. Home Depot and Lowes have the same materials throughout their stores, so you can purchase the materials at your local store, and instruct your contractor to pick them up at theirs. This will help you keep track of your costs.
Have at least 3 contractors send you quotes and do not always choose the least expensive quote. Low quotes don't always equate to good work. Request a cost breakdown sheet and for the contractor you choose, request weekly updates on progress and costs. This is something you need to stay on top of because you don't want a 5K job to turn into an 8K job a month later, avoid this early on by staying on top of the project.
By taking these steps you will be one step closer to becoming an expert in the area. You will also be well on your way to building a team of people who you can turn to for future investments.
Sincerely,
Tony Martinez