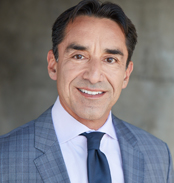 Tony Martinez is the Founder and Chairman of the US Tax Lien Association, which is an organization that is committed and dedicated to helping others achieve total financial freedom through the power of investing in Tax Lien Certificates. With over 30 years of expert experience, Tony is the world's #1 authority on the subject of creating enduring wealth through the little know strategy of investing in Tax Lien Certificates, which gives anyone the opportunity to earn guaranteed fixed rates of returns of 18% – 36% interest per year, and acquire valuable real estate for approximately 10% of market value.
<! -- NON OPENING PARAGRAPH TAG --> An organized workspace helps facilitate a busy and successful business. With technology advancing daily, it is possible to incorporate a few smart tools that will help simplify research, save time, and will not cost you a huge initial investment.
One fantastic example I always mention at the workshops is the Livescribe pen. What looks like a normal pen actually has Bluetooth technology that will send everything you write to your tablet or computer. So, let's review some helpful applications for this pen. To start, you could use it to take notes during seminars. It even has the option to record so that the presenters voice is paired with whatever notes you were taking while they were speaking. It's incredible, a longtime favorite of ours and is something that will help you record accurate information (and never lose it).
The Livescribe pen would also be useful while you are at some of your first live tax auctions. You can take notes on what you learn. Or you can use it to jot down answers to your questions you receive from county members. You'll never have to worry about losing a scrap of paper again. This pen can be synced with Evernote. Feel free to visit their website for more information about any additional features and instructions on its use.
Another helpful innovation is Google Drive. This program allows you to store information in the cloud. You won't have to worry about your computer crashing ever again. The files you store there are always accessible to you from any device with your unique login. Some similar programs to Google Drive are Dropbox, OneNote and of course the aforementioned Evernote. All of these cloud services are meant to be a digital solution to scrap pieces of paper, sticky notes, wiped hard drives, and bulky e-mail attachments. Explore each programs features and choose which one is best for you.
Last but not least, we recommend getting a large second monitor. We often see folks attempting to do research on a tiny laptop screen. Please, save your eyes and order an external desktop screen so you not only have two screens to work on, but you can see much better! This will without a doubt make your research faster.
Take a moment and determine whether some of the tools discussed here will help you. If so, make a plan to incorporate them into your daily tasks.
Sincerely,
Tony Martinez