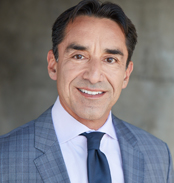 Tony Martinez is the Founder and Chairman of the US Tax Lien Association, which is an organization that is committed and dedicated to helping others achieve total financial freedom through the power of investing in Tax Lien Certificates. With over 30 years of expert experience, Tony is the world's #1 authority on the subject of creating enduring wealth through the little know strategy of investing in Tax Lien Certificates, which gives anyone the opportunity to earn guaranteed fixed rates of returns of 18% – 36% interest per year, and acquire valuable real estate for approximately 10% of market value.
A quiet title action is a circuit court lawsuit that is filed to settle the title to a property. So, why do tax deed investors potentially need a quiet title action? Well, when you purchase a tax deed, the county transfers the property to you using essentially a quit claim deed process. The county is passing on their interest and are not guaranteeing that the title is clear. This makes it difficult to get title insurance from a title company.
Do you have to get title insurance? No, but if you plan on selling it on the open market any time soon you'll likely have to, or facilitate a buyer doing so.
You've probably heard us mention Tax Title Services. Their process is a little different than the quiet title action process, and I encourage you to call them and ask about it. Today I'll continue to discuss quiet title actions however as the topic is one that is often asked about.
A quiet title action will settle any potential ownership disputes and will clarify as to who is the owner. It will also show that there are no outstanding liens, or 'clouds,' and that there are no defects on the title. A defect is a break in title, or a potential threat for the current owner to claim full rights to the property. A quiet title action can do a lot for you as someone who purchased a tax deed. It will protect you and allow you to move forward with title insurance, which will further protect you and your investment.
Legal jargon can be confusing, but as an investor it's worth working to understand it. If you need further clarification on quiet titles, take the time to research them online. Call an attorney and speak with them about the process, or touch bases with someone who has utilized one before.
Sincerely,
Tony Martinez