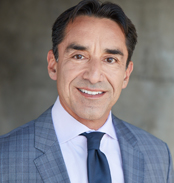 Tony Martinez is the Founder and Chairman of the US Tax Lien Association, which is an organization that is committed and dedicated to helping others achieve total financial freedom through the power of investing in Tax Lien Certificates. With over 30 years of expert experience, Tony is the world's #1 authority on the subject of creating enduring wealth through the little know strategy of investing in Tax Lien Certificates, which gives anyone the opportunity to earn guaranteed fixed rates of returns of 18% – 36% interest per year, and acquire valuable real estate for approximately 10% of market value.
<! -- NON OPENING PARAGRAPH TAG --> With the summer days approaching fast, now more than ever we see our students make excuses. Levels of tardiness or cancellations of mentor sessions increase and less research is completed. It's almost as if our students think it is time to hibernate! Stop making excuses and instead remind yourself of why you are seeking financial freedom.
What is driving you to be your own boss? Grow your retirement? Write your reasons down and take a look at them daily. This will act as a motivator and energizer. Do not let doubt creep in and nag at your thoughts. If you're not careful pessimistic thinking could take over and you won't reach the goals you made for yourself in 2016.
Below I have list of the four most common excuses we hear. Knowing what they are and how to recognize them is important when seeking positive change. As you read through them, think about whether you are guilty of using them.
"I don't have money" – This is an easy one for anyone interested in purchasing tax liens or tax deeds because the initial investment is very modest, much less than almost any other kind of business. You can also seek the help of investors to fund some of your first deals.
"I'm busy" – Research can be completed at any time of the day as long as you have a computer. Telling yourself or others that you don't have time is unreasonable. If you think you don't have time right now, then you need to make time. Sit down and map out your daily activities, you will be surprised as to how much time is spent on things that are not nearly as productive as acquiring tax liens or deeds.
"My family doesn't support what I'm doing" – If your family does not like your decision to invest in tax liens and deeds then sit them down and explain your business plan. Their disapproval is due to not understanding, so this is a very easy fix.
"I don't know if I'm doing this right" – This is the last and one of the most difficult excuses to overcome. The second you catch yourself thinking this shut it down! You know exactly what you are doing because you received the proper training. USTLA's employees are people who actually do the business. We all invest in tax liens or deeds so we are teaching from experience. Reminding yourself of that should squash any moments of self-doubt.
This list is by no means comprehensive. I am simply sharing some of the most common excuses we hear. Do you let negativity and self-doubt creep in on occasion? How does this make you feel? Does it stop you from advancing? Stop making excuses for yourself. Build on the list above with other excuses you find yourself making and counter them. You'll find it easier to stay positive and on task in no time.
Sincerely,
Tony Martinez