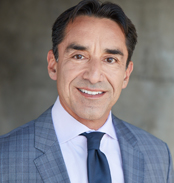 Tony Martinez is the Founder and Chairman of the US Tax Lien Association, which is an organization that is committed and dedicated to helping others achieve total financial freedom through the power of investing in Tax Lien Certificates. With over 30 years of expert experience, Tony is the world's #1 authority on the subject of creating enduring wealth through the little know strategy of investing in Tax Lien Certificates, which gives anyone the opportunity to earn guaranteed fixed rates of returns of 18% – 36% interest per year, and acquire valuable real estate for approximately 10% of market value.
It's tough for me when I speak with a student and realize part way through I'm having the same conversation with them we had two months ago. They are asking the same questions, and I'm giving the same advice...and yet, they continue to have this hesitation regarding their next steps.
You have to ask yourself, 'at what point have I collected enough advice and information to move forward with my plan of action?' Don't get stuck asking the same questions over and over to anyone and everyone in the business of tax liens and tax deeds. If you do, you'll simply fuel your existing doubt about what it is you have to do next while also frustrating the people trying to help you.
This sounds vague, because it is while I continue to write broadly about this subject. Honestly this could apply to various parts of anyone's life. Chronically NOT taking action is a recipe for long term disaster.
We all have likely read about what causes people to freeze up in the face of a challenge (and investing in tax liens and tax deeds is indeed a challenge). It could be that the individual is not adequately trained, or they have many underlying fears or doubts about what it is they are doing because with it comes great change. Regardless of the reasons, and if you suffer from not taking action, then take a moment to write down ways that will encourage you to move forward.
A few that come to mind are:
Performing thorough research.


Asking the right questions, and making note of the answers.


Find a mentor that encourages you to work hard.


Learning is a lifelong endeavor, so seek out the proper training.


In sum, don't let me catch you trying to ask the same old tired questions you already know my answers to. In the future I'll refer you to this article so you can take your first steps towards making the changes you want actually happen.
Sincerely,
Tony Martinez