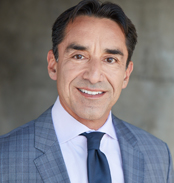 Tony Martinez is the Founder and Chairman of the US Tax Lien Association, which is an organization that is committed and dedicated to helping others achieve total financial freedom through the power of investing in Tax Lien Certificates. With over 30 years of expert experience, Tony is the world's #1 authority on the subject of creating enduring wealth through the little know strategy of investing in Tax Lien Certificates, which gives anyone the opportunity to earn guaranteed fixed rates of returns of 18% – 36% interest per year, and acquire valuable real estate for approximately 10% of market value.
<! -- NON OPENING PARAGRAPH TAG --> The season of giving is upon us!
We walk with an air of cheer, we allow ourselves some time off, and the stresses of everyday life are put aside. As you go about your business during the holidays, consider being generous to yourself. You know as well as anybody how hard you have worked this year and have very likely to generate income through property tax liens or tax deeds. Allow yourself a moment to reflect on the year's accomplishments and congratulate yourself.
Now that you've taken a step back and taken note of things that went right, consider those that went wrong. What can you do in the next year to avoid the missteps? Solutions I often implement include further education, hands-on training, and utilizing third party constructive criticism. It's difficult to analyze your own business or personal life and not only find flaws, but also how determine how to correct for them.
You know your skill set and limitations more so than anybody, so you need to sit down and find the best path to success, for you. It's okay to find inspiration in other peoples methods for success. Ultimately however you'll need to piece together a personalized plan.
It's not as simple as deciding to invest in tax liens or tax deeds, or both. You need to determine where you want to invest, how much, how often, what ROI you want, who your team will be or if you'll be working solo…among many, many other decisions.
Remember, you deserve every level of success you achieve because you planned for it. Take advantage of every opportunity that is available to you, and don't fear the competition. I look forward to staying in touch in 2017 through my articles. I'm thankful for your comments and feedback!
Sincerely,
Tony Martinez