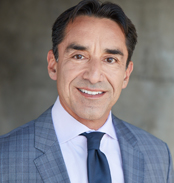 Tony Martinez is the Founder and Chairman of the US Tax Lien Association, which is an organization that is committed and dedicated to helping others achieve total financial freedom through the power of investing in Tax Lien Certificates. With over 30 years of expert experience, Tony is the world's #1 authority on the subject of creating enduring wealth through the little know strategy of investing in Tax Lien Certificates, which gives anyone the opportunity to earn guaranteed fixed rates of returns of 18% – 36% interest per year, and acquire valuable real estate for approximately 10% of market value.
<! -- NON OPENING PARAGRAPH TAG --> People do not get involved in tax liens and deeds because they are bored and are looking to fill up their time. Our clients frequently ask themselves and us, 'how am I going to find the time to do this?' With work and/or a personal life, this new investing endeavor can be a daunting prospect. To help alleviate these worries, I am going to write about the importance of staying organized and blocking time. Also, because Pennsylvania's Judicial Sales are at our doorstep, I will additionally explain some special advantages about this great investing state. It is the perfect market because it is difficult, these are the kinds of markets I like to discuss. Not everyone is willing to do the work required.
To begin, forget about 'balancing' all of the aspects of your life. Rather, incorporate investing in into it. This business is a life style and separating it from all of your other obligations will inevitably get you to place it on the back burner. Sit down and think about what you need to do and what you need to change for you to stay organized and dedicated to the tasks at hand.
For example, Tony Martinez loves to use Evernote to keep his thoughts and ideas organized. This is an application you can download for free that is laptop and smart phone compatible; it is basically a virtual filing cabinet. Use it to jot down ideas and notes, as well as to organize your research, or even to create grocery lists. This is something you can take with you anywhere and contribute to at any time. Never forget anything ever again!
As your list of to do's grows, no matter how organized you are, this can become overwhelming. So I would recommend creating a reflection list. This is a list of things you have accomplished, and paired with your to do list it helps put into perspective all of the great things you have done so far to reach your financial goals. Or you can find something methodic and meditative to do for just a few minutes a day, to calm yourself and gain clarity of mind.
Okay, I don't want to get carried away with organization. Just know it is a topic that I love because it is amazing what it can do to boost your confidence and accomplishment level on a day-to-day basis.
Now for the great state of Pennsylvania. This is a dual state, where liens and deeds are available. In the fall/winter months the Upset sales takes place. This is a deed sale where everything survives it. So rather than take that risk, we recommend waiting for the next round of deed sales called Judicial sales, which is happening now. They generally do around springtime and early summer. Judicial sales are a pretty typical sale style; know that only government liens survive this sale. Examples are utilities, code enforcement or special assessment liens. Always look for these in any county or state you invest in. The starting bid amount at these sales is usually about 2% of the market value. This is amazingly low, and return on investment can usually be between 40-50%.
Plan ahead because Pennsylvania's counties do not hold any auctions online, and gathering information on properties can be difficult. So if attending the Judicial sales is feasible for you, remember always research the auction process of each county you plan to attend. Check and see if there is pre registration, and how and when you are expected to pay for your winnings. If you need to call the county, be as gracious and respectable as possible. These are hard working people so don't be an inconvenience, ask them if they have time to answer a few questions before you begin rattling them off.
For an overview of the information in this blog, and more, tune into a replay of a protégé call we recorded with Todd Cannon. For those who don't know, Todd is our head coach. Click here to access this special offer.