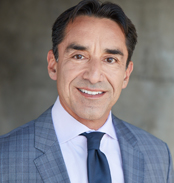 Tony Martinez is the Founder and Chairman of the US Tax Lien Association, which is an organization that is committed and dedicated to helping others achieve total financial freedom through the power of investing in Tax Lien Certificates. With over 30 years of expert experience, Tony is the world's #1 authority on the subject of creating enduring wealth through the little know strategy of investing in Tax Lien Certificates, which gives anyone the opportunity to earn guaranteed fixed rates of returns of 18% – 36% interest per year, and acquire valuable real estate for approximately 10% of market value.
<! -- NON OPENING PARAGRAPH TAG --> As 2016 quickly comes to a close, I have been thinking a lot about how often I discuss actively improving our own lives…and how we encourage our students to do so as well.
We frequently explain our methods for self-improvement, how we set and meet goals…how we strive to live the lives we want to live. It ultimately however, comes down to what works best for you. We hope that you have tried some of our methods, and molded them to fit your needs. Or maybe even sought out alternatives that fit you and your lifestyle.
Something that has undoubtedly benefited me is how I have found and surrounded myself with people I respect. I find people who do things we want to do, and mirror that. It's not a matter of copying everything they do, but rather choosing what is congruent with our goals and using that as a model. There is no need to reinvent the wheel.
It has been an amazing year! We genuinely appreciate all of our students participation and dedication to learning. We are looking forward to 2017, have a fun and safe holiday.
Regards,
Tony Martinez