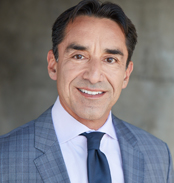 Tony Martinez is the Founder and Chairman of the US Tax Lien Association, which is an organization that is committed and dedicated to helping others achieve total financial freedom through the power of investing in Tax Lien Certificates. With over 30 years of expert experience, Tony is the world's #1 authority on the subject of creating enduring wealth through the little know strategy of investing in Tax Lien Certificates, which gives anyone the opportunity to earn guaranteed fixed rates of returns of 18% – 36% interest per year, and acquire valuable real estate for approximately 10% of market value.
<! -- NON OPENING PARAGRAPH TAG --> In my articles I often share key practices. Today is no exception. Correct me if I'm wrong, but do you ever feel bogged down by the sheer amount of tax lien and tax deed lists there are to research? As well as the endless amount of properties found on those lists?
Not to worry, feeling overwhelmed is normal in the beginning. There is a lot of information to take in but with practice, you will master this business. A key practice before researching properties on tax lien or tax deed lists is to create a 'criteria'. While this sounds simple (and at this point vague) your ability to efficiently sort lists and find deals efficiently hinges on you taking the time to do this.
To create your criteria, sit down with a pen and paper and map out the type of properties you want to invest in. Do you only want single-family residences? How many beds and baths? Should there be central AC? What about square footage or finished basements? This is not to mention the age of the home, when it was last updated, location…
The specifics that you are looking for will vary from market to market, so be flexible. You won't be able to make such changes to your criteria, based on the needs of buyers in a specific market, if you don't start with a basic outline of what you are looking to invest in.
If you need help, consider reaching out to local realtors and asking them what types of homes with what features sell the best in particular markets. The above questions are by no means a comprehensive list however they should help inspire some thoughts for criteria building.
Once you have a type of property comprehensively mapped out then start tackling lists. You'll be amazed at how much faster you are at ruling properties in, and ruling them out.
Sincerely,
Tony Martinez