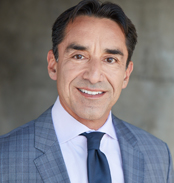 Tony Martinez is the Founder and Chairman of the US Tax Lien Association, which is an organization that is committed and dedicated to helping others achieve total financial freedom through the power of investing in Tax Lien Certificates. With over 30 years of expert experience, Tony is the world's #1 authority on the subject of creating enduring wealth through the little know strategy of investing in Tax Lien Certificates, which gives anyone the opportunity to earn guaranteed fixed rates of returns of 18% – 36% interest per year, and acquire valuable real estate for approximately 10% of market value.
<! -- NON OPENING PARAGRAPH TAG --> One of the many appealing things about building a business in tax liens or tax deeds is that you can work autonomously as your own boss. You can work the hours you prefer, take what time off you want…and enjoy financial freedom. Real success in this business, as in any business, requires that you build strong relationships. I have heard students mention at workshops that they chose to pursue this business because they could work alone as they don't particularly care to interact with people. Well, that is not a good reason to choose any profession, and they are setting themselves up for failure. To succeed you need to have a support network, people you can count on when things don't run exactly as you planned.
Our workshops are an excellent place to start making connections. Whether it's the 3-day workshop, the Mastery Class, or the VIP Year End Party, like-minded people will surround you with the energy of an entrepreneurial spirit. This will be the start of your base of resources. Building a great rapport with county officials will also serve you well. I cannot say this enough! We so often see students who are scared to just pick up the phone. We often hear excuses like, 'I work during the day so I can't call them during business hours.' We are all busy, but you have a break for lunch right? And if you are calling counties in different time zones, their business hours will likely overlap with your free time. So in addition to creating relationships, work on finding solutions as opposed to finding excuses.
You won't get away from the occasional need to speak with county officials. A great list may be in your possession, but to get a better understanding of the sale, to gain insights about bidding, or to simply uncover more information, a bit of digging is necessary.
If you attend live auctions and bid in person, you are likely going to compete with others who want the same properties. This is the nature of auctions; however don't look at the other attendees as adversaries. Consider networking with them. I'm sure many are involved in different facets of real estate, you may meet a contractor or a broker who can lend advise or help you with one of your winnings. Remember, there are plenty of properties to go around.
You will also find that individuals who operate outside the arena of tax liens and deeds can be great business assets. This might include real estate professionals, contractors, and residents with knowledge about the region's history. In every case, don't forget to say 'thank you' to those who have helped you.
No successful businessperson ever worked in a vacuum. Each and every one has benefited from the expertise and help of others to achieve their goals. Make an effort starting today to establish relationships. You can start small talk, politely listen, or just introduce yourself and see where the conversation takes you.
Sincerely,
Tony Martinez