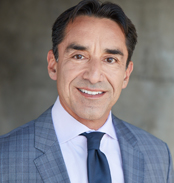 Tony Martinez is the Founder and Chairman of the US Tax Lien Association, which is an organization that is committed and dedicated to helping others achieve total financial freedom through the power of investing in Tax Lien Certificates. With over 30 years of expert experience, Tony is the world's #1 authority on the subject of creating enduring wealth through the little know strategy of investing in Tax Lien Certificates, which gives anyone the opportunity to earn guaranteed fixed rates of returns of 18% – 36% interest per year, and acquire valuable real estate for approximately 10% of market value.
<! -- NON OPENING PARAGRAPH TAG --> One goal for today's article is to introduce you to a state you may not have considered investing in before. It's important to always keep an eye out for potential new markets, or states you can master and build a team in.
I want to bring your attention to the deed state of Kansas. While many parts of Kansas are rural, and you and I both know I don't recommend purchasing in rural areas, focus on the more populated counties such as Johnson, Sedgwick, Shawnee, and Wyandotte. Use census websites to determine areas in those counties with good school districts, high employment rates, and overall growth. These are important things to consider when searching for a new market to enter.
Kansas's counties typically hold their annual deed auctions through the months of April – December. All of the auctions are held on location, they are not online. This of course will require you to plan ahead with travel arrangements. Consider arriving a day or two before the auction date so that you may meet with any realtors, contractors, or county employees you made contact with while conducting your research. This will also allow you time to visit the properties you would like to bid on yourself, a priceless experience for the novice tax deed investor.
The deeds to the properties are sold to the highest qualified bidder at auction. There is no redemption period. Typically just three weeks after the sale the County District Court will conduct a hearing to confirm the sales. Once approved a Sheriff's Deed will be issued to the winning bidder after it has been recorded. This entire process can last 90 days. I recommend calling each county you wish to bid in and ask for a timeline for your records.
The auction lists are usually released between 4-6 weeks prior to the auction, and it's never too early to start looking for them. I discovered that many counties allow investors to sign up for their email blasts containing updates on the deed auction dates, locations, and lists. Sedgwick County recommends calling the Treasurer for auction date information as well.
Kansas does have over the counter properties. Often they will offer unsold properties at a later auction, but other times they could be offered on a negotiated sale basis. Feel free to call the county and ask for more information on what they do as it varies from county to county.
Take a moment to remember your goals. The beautiful days of spring can be a distraction! Think about whether you would like to begin researching in Kansas, and if not then write down what steps you can take to dive deeper into your current markets of interest.
Sincerely,
Tony Martinez