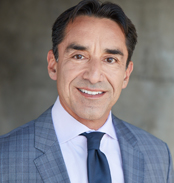 Tony Martinez is the Founder and Chairman of the US Tax Lien Association, which is an organization that is committed and dedicated to helping others achieve total financial freedom through the power of investing in Tax Lien Certificates. With over 30 years of expert experience, Tony is the world's #1 authority on the subject of creating enduring wealth through the little know strategy of investing in Tax Lien Certificates, which gives anyone the opportunity to earn guaranteed fixed rates of returns of 18% – 36% interest per year, and acquire valuable real estate for approximately 10% of market value.
<! -- NON OPENING PARAGRAPH TAG --> If you invest in tax liens and tax deeds you will undoubtedly come across an amazing property that has an existing tenant in it. So what do you do? Do you move on and try to find an empty property? If you move forward with purchasing the lien or deed, what do you do with the tenant if/when you get the deed?
Saen Higgins and I discuss many helpful strategies in our Workshops and other educational seminars, and I'm happy to list some of them here today. Frankly, I have no issue with purchasing a property that has an existing tenant in it. A paying tenant is an asset; it's immediate cash flow while you plan your next steps. I'll list below a few strategies and scenarios you may come across and what I would do in those situations. While my list will be helpful, I do highly recommend you become familiar with the properties local/state laws regarding tenants, ejectments, and evictions.
Making Contact: I recommend sending a letter informing the tenants that the home was bought by you. Be sure to provide contact info and be professional but friendly. You could also have your friendly local realtor bring the letter by, or your newly hired local property management company so the tenants have someone available at all times if they have questions or concerns. Let them know you would like to discuss their options. Depending on what you want to do with the home, what they want, and what the existing lease states, your exit strategy for the property can change, so be prepared for that.
Existing Lease: While you may have foreclosed on or purchased the home from the county, you inherit the existing lease and you must honor it. Ask the tenant if they have a copy of the lease they can send to you for review. Also, ask if there was a property management company that managed the rental at any time, this too would be a good place to look for the lease. If the lease is month to month and you would like to renovate the home without the tenants living there, you can proceed to give them 30 days notice to move out. Finding the lease isn't always possible, if this is the case and you want the tenants out offer them cash for keys, if that doesn't work consider signing a new lease with the tenants so you're not leaving the move out date open ended.
Hostile Tenants: Sometimes the tenants are hostile or will avoid contact with you. If this is the case do not get emotionally involved, simply begin the ejectment or eviction process. Consult a local attorney as needed.
Sincerely,
Tony Martinez