What You Don't Know About Empty Lots by Tony Martinez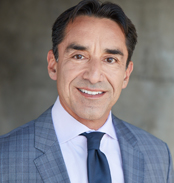 Tony Martinez is the Founder and Chairman of the US Tax Lien Association, which is an organization that is committed and dedicated to helping others achieve total financial freedom through the power of investing in Tax Lien Certificates. With over 30 years of expert experience, Tony is the world's #1 authority on the subject of creating enduring wealth through the little know strategy of investing in Tax Lien Certificates, which gives anyone the opportunity to earn guaranteed fixed rates of returns of 18% – 36% interest per year, and acquire valuable real estate for approximately 10% of market value.
<! -- NON OPENING PARAGRAPH TAG --> Empty lots are an excellent investment. If purchased as a tax deed, empty lots commonly sell for just a few thousand dollars and there are many benefits to purchasing one. Three of these benefits are listed below:
First - You don't have to worry about unpaid utility bills left by the previous owners. Often these will stay with the property, usually the water and sewer bill, and it's just one extra surprise expense cutting into your profits.
Second - You don't have to worry about the condition of the home, because there isn't one. As we all know, it's illegal to trespass on tax deed properties. This makes it tough to get a grasp on the condition of the home.
Third - You don't have to ask anyone to leave the premises, again because there is no structure.
While the above benefits may have you combing auctions for upcoming empty lots, know that it can be difficult to determine their value. More often than not, it is difficult for the new investor to find comparables (similar properties that have sold recently).

For those of us who are seasoned, we will likely have some local developer contacts we can reach out to for help. But if you don't have that luxury, then you can do a little math to come to the right figure. Look at what single family residences are selling for in the neighborhood. Let's say you determine houses are selling for $500,000. From this, subtract selling and closing costs, the cost of building a home in that area, and expected profit from the developer. You will then have your lot sale price.

I know I simplified this formula dramatically, but you just need to get out there and start asking questions. Discuss this with local developers in the area you plan to invest in to get a better handle on the numbers.

Be patient and know that this business takes time to grow into. And as a closing reminder, do your due diligence before making any purchases.

Sincerely,
Tony Martinez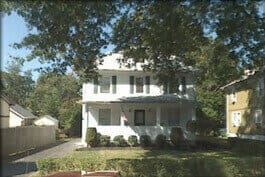 Pays You: 15% Interest / Year
Address:
645 Church St, Bound Brook, NJ
Size:
2683 sq. ft.
Lot:
14,810 sq. ft.
Bedrooms:
4
Bathrooms:
2
Assessed Value:
$484,700
Market Value:
$419,700