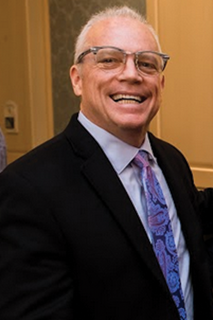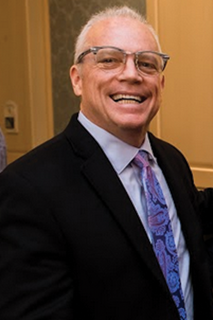 Saen Higgins, Co-Founder of US Tax Lien Association and QRP and Associates, is the world's most sought after teacher and public speaker on the topic of Tax Deed and Tax Lien Certificate investment.
Raised in Santa Barbara, on California's Central Coast, Saen grew up enjoying the freedom to explore the rolling hills, scenic neighborhoods, the bustling downtown area, and the iconic beaches of that extraordinary part of the country. This gave him the opportunity to learn things not taught in schools about nature, people, and himself while developing unique insights that would inform his vision. Saen was raised within a large extended family of four siblings, fifteen aunts and uncles and more cousins than he could count.
He went to work with a local Datsun dealership at age 20. While at Datsun he learned the art and science of marketing and discovered his abiding love for working with people. His career suddenly took a new direction one day, when a client offered him an opportunity to become a part of a national stock brokerage and- before he knew it he was becoming a world-class stockbroker.
Saen found that the skills he already possessed were a perfect match for his responsibilities as a stockbroker. He quickly became the firm's youngest manager, overseeing a team composed of just over 125 stockbrokers. His ability to quickly earn the trust of others and build meaningful relationships with his clients allowed Saen to excel in his new position as stockbroker and manager.
During his tenure at this firm, he built on his partnership with Tony Martinez- a successful investment entrepreneur in his own right- and their collaboration is still going strong today.
Soon after, Saen transitioned from functioning as a stockbroker to planner. He worked with one of the world's largest financial institutions, New York Life. While there, Saen mastered his own strategy for investing in Tax Lien Certificates with the help of his friend and colleague Tony. Soon, the two joined forces to make investing in Tax Lien Certificates and tax deeds a full-time venture. Within two years, Saen and Tony became world-class thought leaders on Tax Lien Certificate investment.
Today, Saen devotes much of his time speaking to audiences all over the globe. He has shared the stage with notable figures like Rudy Guliani, Colin Powell, Zig Ziglar, T. Harv Eker, David Bach, Donald Trump and many other influential speakers and authors. After many years of teaching, Saen Higgins still loves teaching others to achieve their aspirations by investing in Tax Lien Certificates.
Even while managing all this, Saen still makes time for his other passions; traveling, photography, and family. Saen, his wife, Monica, and two wonderful children love traveling the world together.
To date, Saen has completed four trips around the globe, visiting every continent with the exception of Antarctica. Shannon, his youngest, visited two continents before the age of two. As the Higgins family traveled the world, taking in cultures and making beautiful memories, Saen chronicled their adventures into one breathtaking collection of fine photography- among the finest such collections in the world.
No matter where you live on Earth, you just might encounter Saen Higgins and his family. You may find yourself enjoying one of his inspiring presentations, or you may spot him walking through some obscure village or historical landscape, photographing the beauty and richness of the world.